#2 NEWSLETTER - RAY: Rural Active Youth Job Portal - March 2020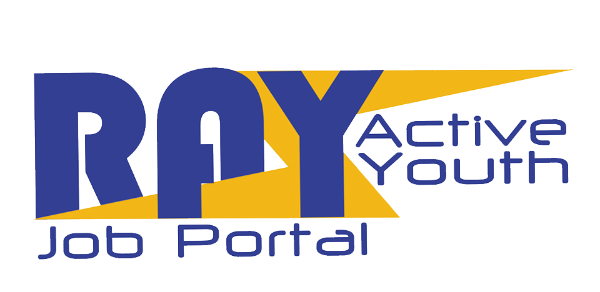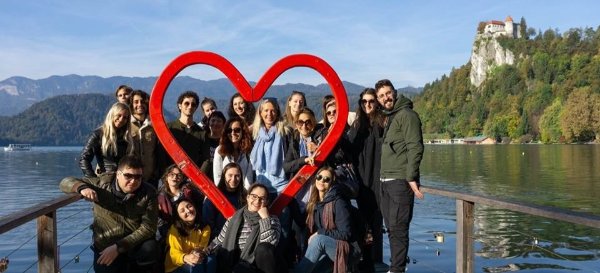 The project is co-financed by Erasmus+ and it will last for 2 years, from October 2018 to September 2020. The partners in the project are: lead partner Vyara Foundation from Bulgaria, CESIE from Italy, Agrupamento de Escolas de Silves from Portugal and Društvo AIA – Mladinski center Mengeš from Slovenia. During the project's lifetime we are going to create a local employment network portal, which will be free of charge for both job seekers and employers, and will also offer 4 educational modules – My RAY Profile, MY Future Career plan, My Job Interview and My Europass documents, to assist young people in their job search and future career development.
What has been done so far?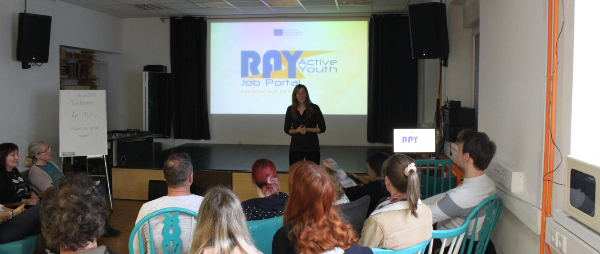 So far there have been 2 transnational meetings. First one was in Tryavna, Bulgariahosted by the lead partner Vyara Foundation. Key purpose of the meeting was the discussion and agreement over project priorities, objectives, targets and expected results.

During 2nd meeting in Mengeš, Slovenia, we discussed the blended mobility event which then ocurred in October, 12th -16th. We also presented the first draft of the portal to possible future users, business owners and young participants, who had many interesting ideas to put forward.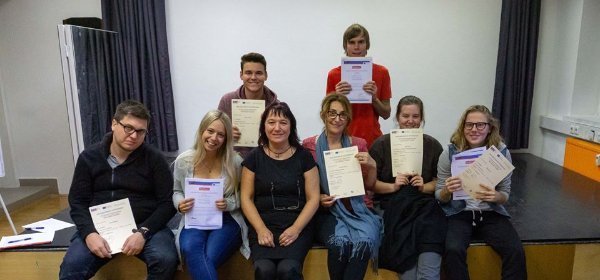 As part of the RAY Rural Active Youth Job Portal Project, a five-day international blended mobility event has been held at Društvo AIA – Mladinski center Mengeš. We invited 17 disadvantaged young adults (4 from Italy, Portugal, and Bulgaria, and 5 from Slovenia), from 19 to 30 years old and 6 youth workers – from partners' country to participate in this event.

Deputy mayor from Mengeš, Bogo Ropotar greeted them in and imparted on them wisdom: they should never forget about their goals and dreams, even when they do not work in their dream job, they are still gaining important experiences and skills, these will sooner or later lead them to their goals.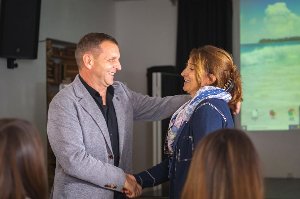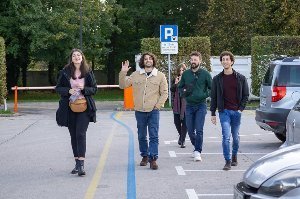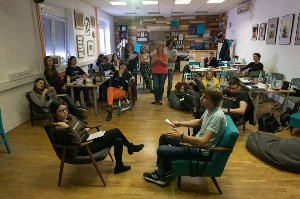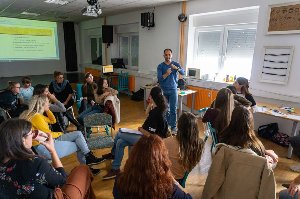 Although it was their first day together participants quickly warmed up after a few ice-breakers. We presented them the test version of the portal, they made their own profiles as job seekers and gave many interesting suggestions on how to improve the portal to make it more user-friendly.
During the 5 days they spent in Slovenia, they had the opportunity to visit and meet with HR departments in internationally successful local businesses, namely Interblock and Klemen transport, including a talk with the successful intrepreneur Tomaž Fartek. In this way, they gained practical knowledge in the field of employment directly from the employers themselves.
They learnt how to behave properly on job interviews through the interactive workshop lead by Špela Bernhard, Head Talent Acquisition and Staffing for Slovenia at Novartis. Dr. Ferry Stepančič from Institute Cene Štupar taught them about the importance of self confidence, skills and character. Under the baton of director and educator, Saša Hudnik, they learnt about verbal and non-verbal communication and shared experiences/fears/expectations regarding their employment.
Simon from Slovenia commented after the event: ''I discovered that I need to trust and believe in myself more''.
Marlene from Portugal:''I loved every lecture today, they were very interesting and important.''
Giovanni Ribisi from Italy realized:''It is very important to have a great CV and cover letter to compete for a specific job, self presentation and self awareness are very important during job interview.''
Gabriele from Italy wrote: ''I learnt that little communities and especially young adults from different parts of the world share the same kind of difficulties: social exclusion, problems to stay in our home towns. These comunities can work together to solve these global issues.

Ettore, youth worker from Italy wrote: ''What an inspiring week we spent together! The memories and lessons I learnt from all of you will be always in my heart. I have witnessed your dedication, passion and great atmosphere. I believe we have done something great for our participants and we have all grown up professionally this week.''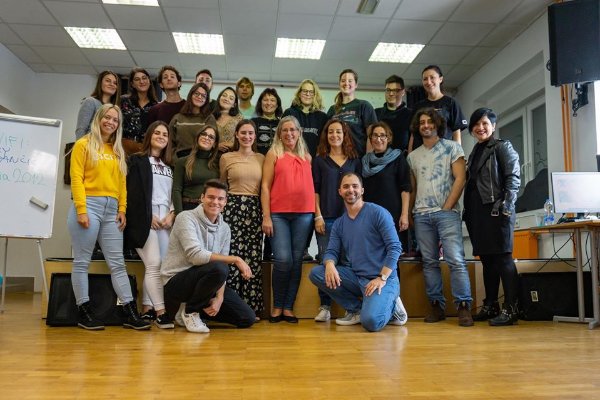 Our partners' workshops taught them how to create EU career documents, what is Europass, what are career plans and how to set them, and, of course, how to use RAY Job Portal.
As part of the cultural activities, participants got to know Slovenia when we took them on a surprise trip around Slovenia. We visited many beautiful cultural and natural sites such as the town and lake of Bled, Predjama castle, Postojna caves and Ljubljana, the capital of Slovenia.

Roberta from Italy said this about Slovenia: ''Slovenia is a fantastic place where you can feel how nature works in harmony…''

Maja from Slovenia: ''Even though I am Slovene, I haven't been to all the places we visited.''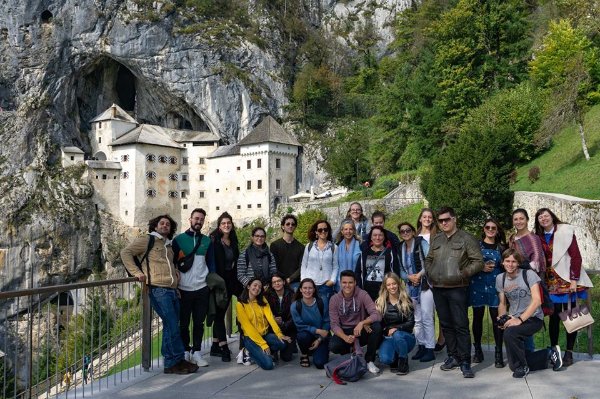 They experienced Slovenian culture on Slovenian night, when folklorists from Mengeš visited us and presented us with folk costumes from different regions in Slovenia. Participants were also able to taste Slovenian traditional cuisine.

Milyana from Bulgaria commented: ''I discovered that connecting with other people is really inspiring and you can learn something new every day! You always have to listen to what others are saying and it's really interesting to find out how different people from other countries think based on their culture, experience, etc. Thank you!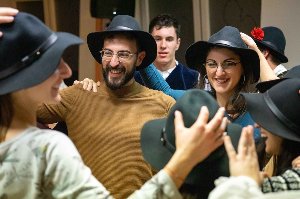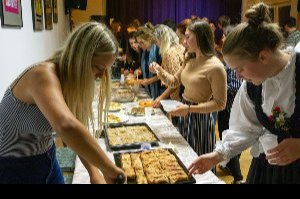 Zornitsa from Bulgaria said: ''I am still very inspired from the way that everyone has introduced themselves to the group. We have all seen that we are very different and at the sam time we have many things in common, as well – willingness to learn, to develop ourselves and to achieve our goals! I think that we have managed to create the dream team that is searched for in every organisation! We were not only concentrated and focused on process and the results, but also found the way to solve the problems together, helping each other and we have become friends, as well. Miss you all!
There is going to be 4th transnational meeting in Silves, Portugal on 18th and 19th of May 2020 where we will discuss the content for September's multiplier events.

We are going to host multiplier events at the end of the project in each partners' country. There will be Job Fair in Bulgaria, Round Table discussion in Slovenia, Info Day in Italy and Showcase Event in Portugal. The purpose of the events is to present the final version of the RAY portal to the public and to shine a light on the problems in the small regions which are brain drain, aging of the population, slower development of the local economy, and with free of charge job portal for both, job seekers and employers, we are trying to keep the young people in home regions and to help business owners to develop further and find suitable workers.

The European Commission support for the production of this publication does not constitute an endorsement of the contents which reflects the views only of the authors, and the Commission cannot be held responsi­ble for any use which may be made of the information contained therein.