#3 NEWSLETTER - RAY: Rural Active Youth Job Portal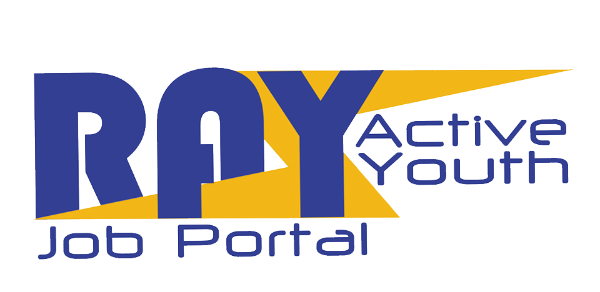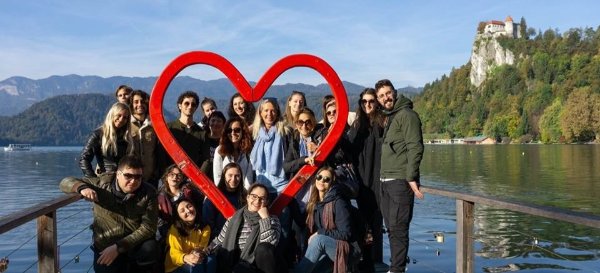 The project is co-financed by Erasmus+ and it will last for 2 years, from October 2018 to September 2020. The partners in the project are: lead partner Vyara Foundation from Bulgaria, CESIE from Italy, Agrupamento de Escolas de Silves from Portugal and Društvo AIA – Mladinski center Mengeš from Slovenia. During the project's lifetime we are going to create a local employment network portal, which will be free of charge for both job seekers and employers, and will also offer 4 educational modules – My RAY Profile, MY Future Career plan, My Job Interview and My Europass documents, to assist young people in their job search and future career development.
We are ready to launch our platform!
After the success of our blended mobility event, the various feedback and research cycles to improve our platform and develop the content of the e-learning course, we are now ready to launch our refined platform and reach out to employers and young people in 4 European Countries.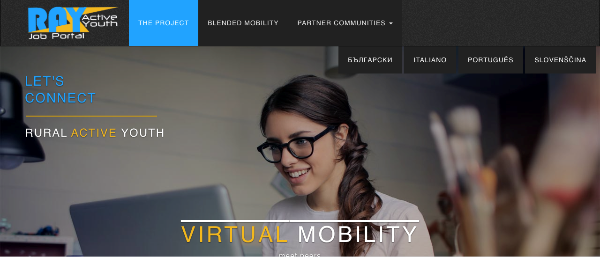 The platform is available at jobs.rabotilnik.com each country language version includes a dedicated area for both entrepreneurs and young people. Employers will be able to sign up, create their business profile, access the e-learning material and assess its quality as well as posting job offers. Young people as Users will be able to create their profile, upload their CVs and cover letter, upload other relevant documents such as certificates, diplomas and other relevant items and access the available job offers in their area. Moreover, employers will be able to post their job offers as well as have a look on the profiles of young people looking for a job in their area.
Are you an entrepreneur operating in rural areas?

Have a look at our platform and sign up for free! Here five reasons why ot sing up:

It is free to use, no registration fees, no pay-for-ad or any other cost to post job advertisements!

Easy! Really intuitive graphic and an automatic notification service will help you find the right candidates for your job. National teams will support you with registration and functionality of the portal.

Highly localized! Focus on local territories and rural areas providing major visibility both locally and internationally to the company and its job advertisement while accessing local talent pools.

Higher chances to get the right employee right away and from the local area where the company works, ensuring motivated employees ready to start working from day one and with a strong knowledge of the area, a strong sense of belonging and higher flexibility.

Network opportunities and visibility with companies of the same business area in different geographical locations! Synergies, collaboration and exchange will increase your business volume.
Are you a young person living in rural areas or thinking of moving to the countryside? Here five reasons to sign up as a user!

Rural Area dedicated job search engine! You will find businesses and job offers close by where you live. A territory you know well and you are tightly connected too socially and emotionally, your future doesn't necessarily have to be miles away from that!

CV and personal profile creation support! Troubles writing your CV? Now that will be a thing of the past! On RAY you will access a whole dedicated area featuring tools to write CV, cover letters and portfolios (Europass). These documents will also be stored on the portal, easily accessible to you at any time!

Training on job hunt skills! Our cutting-edge online training will provide you with hint and tips on how to write your cv and cover letter, go through a job interview, highlight the skills you have acquired throughout your studies, work experience and other voluntary activities and much more.

Automatic matching with employers! On the portal, once registered you will be able to access all employers profile and see what career opportunities they offer. You will be able to search for the job that aligns best with the skills and experience you already have. All topped up with an automatic notification service, you won't miss anything.

Database of local businesses! Knowledge is power. The portal will help you discover the business environment in the close surrounding of your hometown. This will help you in understanding the potential of your territory which is useful also if you're not looking for a job at the moment but might want to start an entrepreneurial project.

Plus, our national teams will support you with any enquiry or technical issue.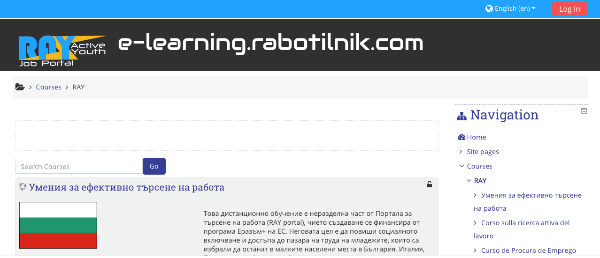 The e-learning platform is also ready to use and free of charge for all young people who signed up as users. The platform features 4 modules based on the following 4 topics:
my Europass documents: portraying the world of Europass and why is it useful as a great starting point to write a good CV and cover letter, make sure learning experiences are valued from employers and show what a person has to offer on the job market.

My Ray Profile: providing information and guidance on the use of RAY job search platform and how to build up a profile that shines bright.

My job interview: proper communication, preparedness and self-valorization are not so straight forward when it comes down to job interviews, this module will provide young users with HR based hints and tips on how to give their best during a job interview.

My Career plan: will guide users on the several methods to set up goals and plan a career while discovering their own skills and competences in the process, dream big, plan SMART!
The modules are available in English, Bulgarian, Italian, Portuguese and Slovenian.
Once modules will be completed by users, a small questionnaire will allow us to get feedback on their content and further polish them accordingly.
What's gonna happen next?
There is going to be 4th transnational meeting in Silves, Portugal on 18th and 19th of May 2020 where we will discuss the content for September's multiplier events.

We are going to host multiplier events at the end of the project in each partners' country. There will be Job Fair in Bulgaria, Round Table discussion in Slovenia, Info Day in Italy and Showcase Event in Portugal. The purpose of the events is to present the final version of the RAY portal to the public and to shine a light on the problems in the small regions which are brain drain, aging of the population, slower development of the local economy, and with free of charge job portal for both, job seekers and employers, we are trying to keep the young people in home regions and to help business owners to develop further and find suitable workers.
Would you like to get more information and get to know us locally? Follow RAY on facebook or contact us.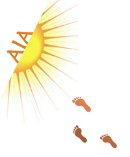 Društvo AIA - Mladinski center Mengeš
Slovenia

The European Commission support for the production of this publication does not constitute an endorsement of the contents which reflects the views only of the authors, and the Commission cannot be held responsi­ble for any use which may be made of the information contained therein.